Give the gift that gives back.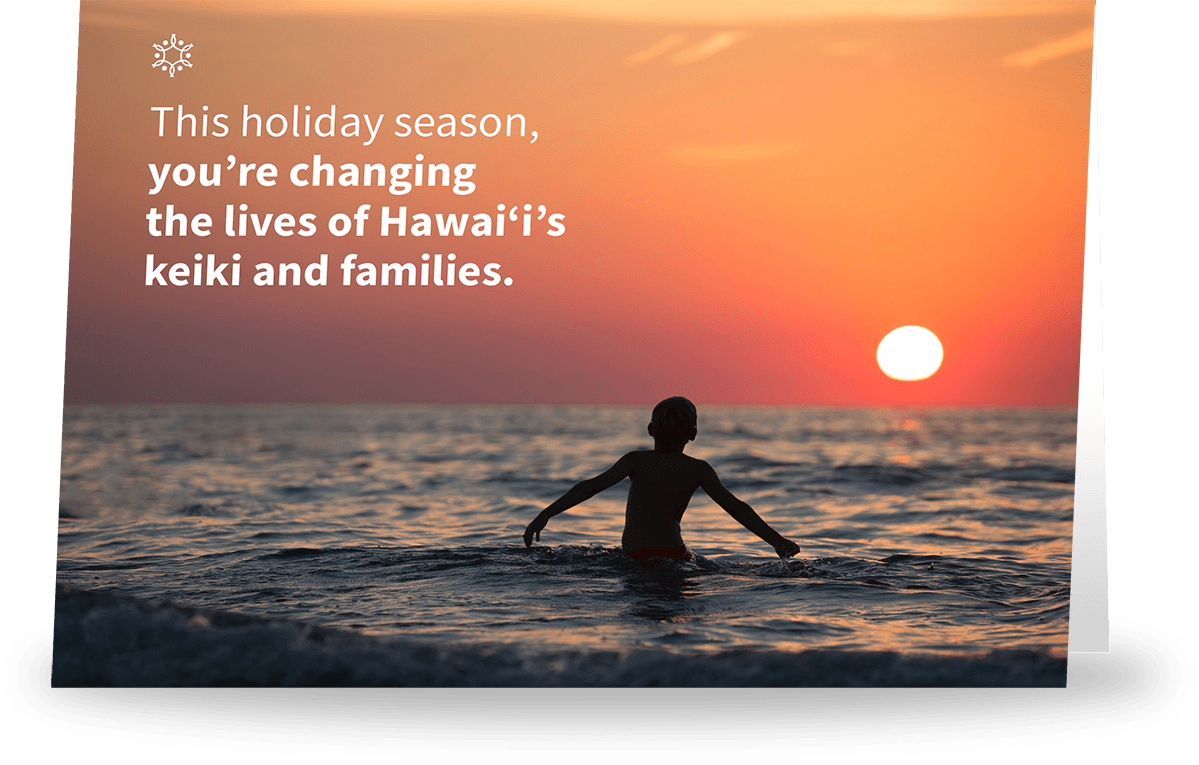 If you're looking for unique holiday gifts for your friends, coworkers, or family members, consider donating to Hawaiʻi Children's Action Network Speaks! We'll send each recipient a handwritten note with your custom message. You'll invest in the fight to ensure our keiki are healthy, safe, and ready to learn — a mission that's become even more critical during the COVID-19 crisis.
Donate now
Want your gifts to be tax-deductible? Click here to donate through Hawaiʻi Children's Action Network, our sister 501(c)3 nonprofit.
Your gift will make an impact.
In 2020, supporters like you have enabled HCAN and HCAN Speaks! to protect and advocate for Hawaiʻi's children and families. In March, this grassroots support enabled us to quickly shift gears to address the urgent issues created by the COVID-19 health and economic crisis. Meanwhile, we kept working on the bigger issues, like helping to pass a landmark pre-K bill, informing families about the importance of the Census, and training new community leaders.
But this work is far from over. In fact, Hawaiʻi's keiki and families are headed toward another tipping point. Much of the temporary safety net that has kept families afloat — like food and housing assistance and expanded unemployment benefits — is ending this year. And so far, there's no plan for January 1. Your donation today will go directly toward our time-sensitive advocacy to ensure Hawaiʻi's most vulnerable keiki and families are still supported in 2021.
Support our keiki and families today!